"Know More, Learn More TN!"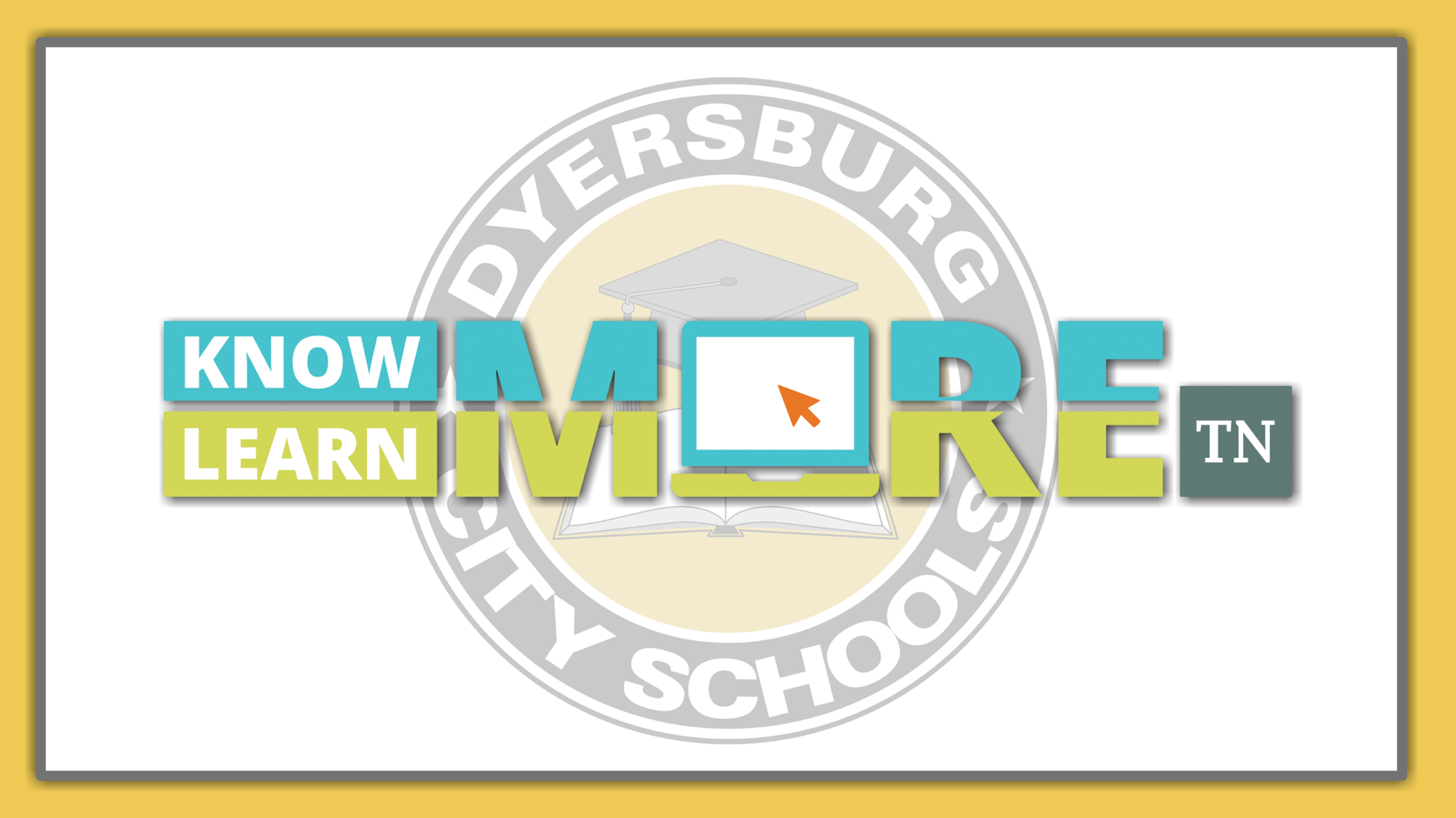 ---
Know More, Learn More TN!
The Tennessee Department of Education has launched the "Know More, Learn More TN" campaign to encourage all Tennessee parents and families to log in to the redesigned TCAP Family Portal for on-demand access to their student's TCAP assessment results at the following website:

https://familyreport.tnedu.gov/login

This year, the Family Portal has been redesigned to improve user-friendliness, offer clarity of the printed state score report, and provide more actionable resources for families and includes several new features including sample questions, questions for parents to engage with their student's teacher about their scores, and historical data to track student achievement over time.

As of today, all Dyersburg City Schools' students have received a printed copy of their student score report.

Parents and families can do the following:

Watch this short video: https://www.youtube.com/watch?v=TEzjjpsH8i0&feature=youtu.be

Reference a graphic: https://www.livebinders.com/media/get/MjMzODA2OTg=

Or follow these three simple steps to access the TCAP Family Portal:

1. Find their student's "unique access code" or "USID" on the bottom right corner of the printed state score report.

2. Visit the Family Portal at https://knowmorelearnmoretn.tnedu.gov

3. Log in to find information on your student's performance, a personalized video in your home language, questions to ask their teacher, and where they may need additional support.

Please note: If a parent does not have a score report to reference, they should contact their school and ask for their student's state ID number.